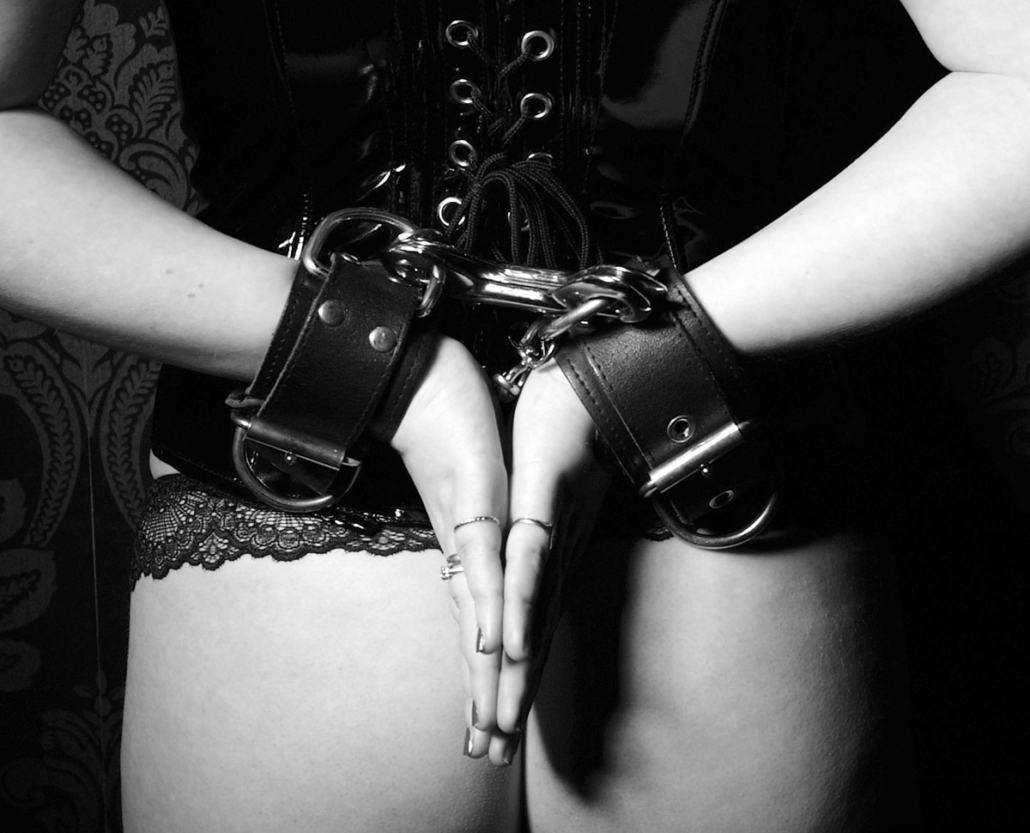 Only Boudoir
Fifty Shades of Grey Boudoir Photography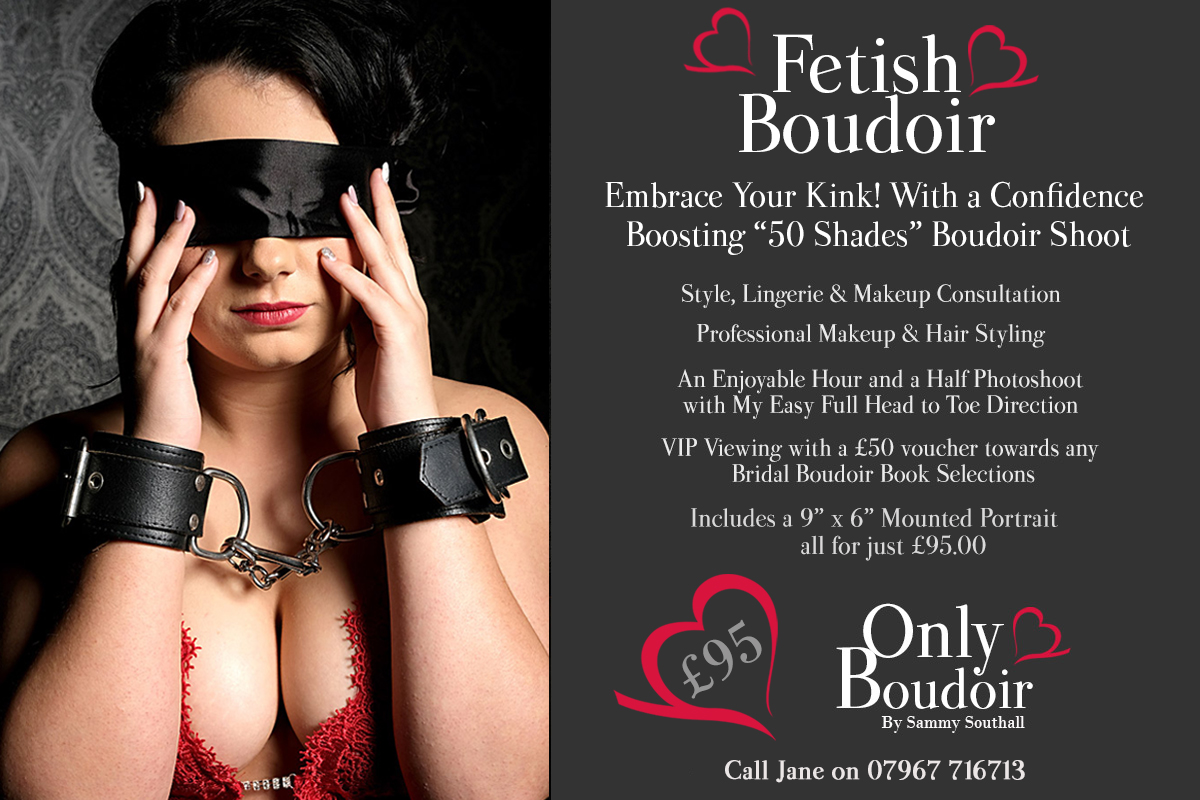 The phenomenon which has been Fifty Shades of Grey has been something lot's of our clients have been talking about these last few years and they have said that they and all their friends have read all the books in the fabulously successful "Fifty Shades of Grey" Trilogy and have been comparing notes.
We have also had quite a lot of ladies who have wanted to add more than a few " Fifty Shades of Grey" inspired shots into their Boudoir sessions – often towards the end of their shoot when they had become completely relaxed, comfortable and confident with us and then they mentioned they would love a few 50 shades style shots for their man.
So if you fancy including some fetish style " 50 shade style shots " with blindfolds, Handcuffs, Wrist cuffs, some lovely soft black or red rope, some silk and lace restraints there is no longer any need to feel shy, as E L James book has become the best selling book in Britain since records began, you certainly will not be alone in asking to include some bondage or fetish style shots into your Boudoir session.
We will use wonderful soft and sensual lighting and can even create fantastic fantasy "Fifty Shades" wall art. So let us help you push your boundaries and get exactly what you want.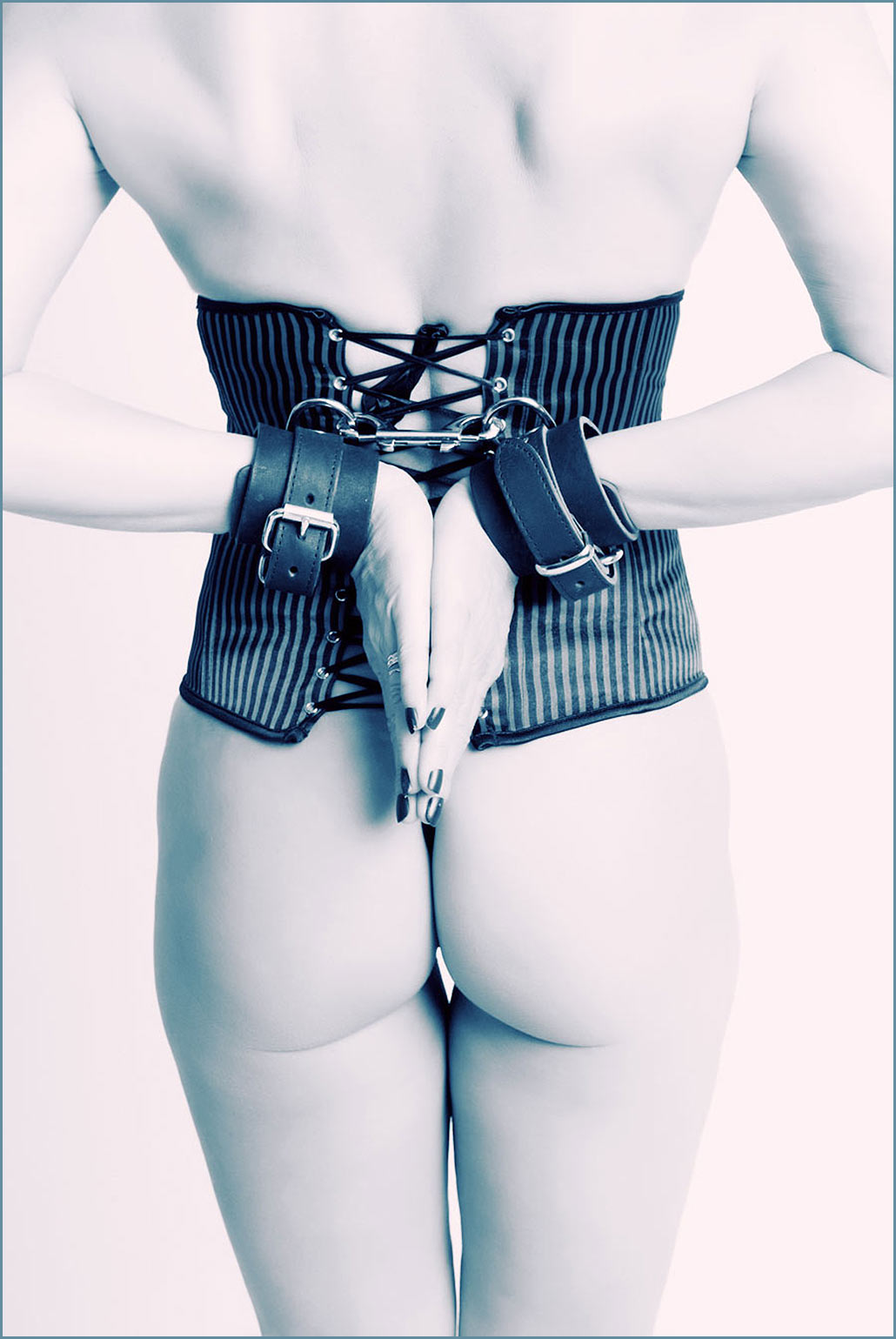 Fifty Shades of Grey Boudoir Photography
So if you would like a 50 Shades of Grey, Fetish Style Boudoir photoshoot In Birmingham, West Midlands, Worcestershire, Herefordshire, Mid-Wales, Gloucestershire, Staffordshire, Warwickshire or Shropshire we are just a call away. Some ladies bring their own blindfolds, masks paddles and crops handcuffs etc or you are more than welcome to use ours. First, on the day of your shoot, there is a pre-shoot consultation about clothes, makeup hairstyling and the style and content of the images you would like to create.
It is very helpful if you can create a Pinterest mood board of the shots you would like to make your own and we can see clearly what you would like to achieve. Kay Louise your makeup artist will be with you throughout your shoot to help with hair makeup cuffs and chains!! you will have an amazing one and a half-hour photoshoot and with our introductory offer, you get your VIP viewing a 9″ x 6″ Mounted Image and £50 credit toward any of our Only Boudoir Digital, Album or wall art selections.
You can see many more examples of our 50 shades fetish style photography in our portfolio,
We will always put you at ease and make sure you are relaxed, comfortable and that you are having lots of fun when creating your fantasy images. You can choose a full " Fifty Shades of Grey " Boudoir Photography shoot or this style can be an add on as an extra element to our contemporary Boudoir Style Shoots or can have just a few shots at the end of your shoot – it's entirely up to you.
We have a wide range of blindfolds, cuffs, ropes, chains and collars and of course, you are more than welcome to bring along any extra props you fancy us using to photography you with.
So here we go, call Jane Southall today ( don't put it off any longer ) making that call will be easier than you think when you start chatting with Jane, she is passionate about our Boudoir Photography and will be able to quickly put you at your ease and let you know how easy the whole process can be. You will find these shoots to be so empowering an amazing boost to your confidence and a real joy to look back on.
https://onlyboudoir.co.uk/wp-content/uploads/2021/01/fifty-shades-of-grey-boudoir-photography-1.jpg
970
1200
Sammy
https://onlyboudoir.co.uk/wp-content/uploads/2022/08/only-boudoir-logo-22.png
Sammy
2023-09-30 11:11:07
2023-10-07 09:04:18
Fifty Shades of Grey Boudoir Photography