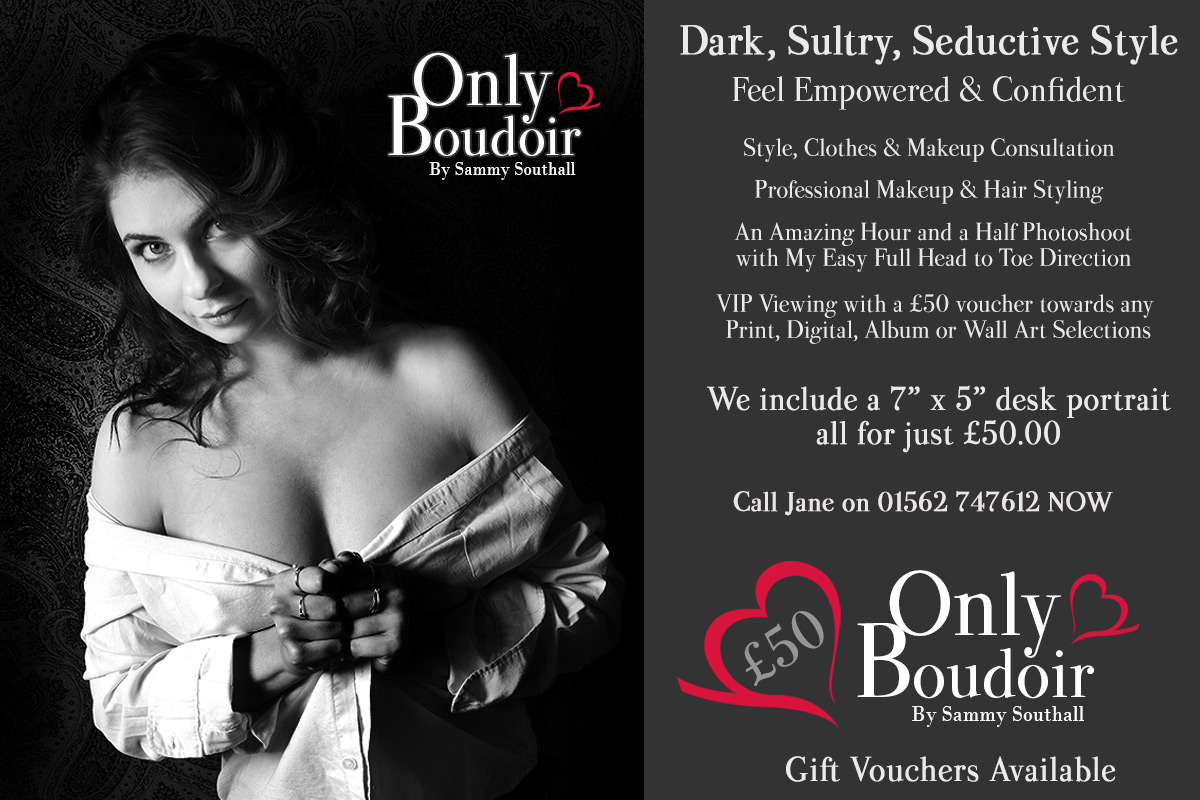 So you have found us while looking for Boudoir Photography West Midlands.  Welcome to " Only Boudoir " we are based just over in Kidderminster, We are Jane and Sam of Sammy Southall Photography and we have a lovely friendly and professional Boudoir Studio. We are a small friendly team who along with our fabulous makeup artist and hairstylist Kay have worked together for many years, we have actually been doing Boudoir Photography here for over 15 years and every year it is just getting more and more popular.
We are experts at putting you at your ease, at making you feel great and look fantastic. We know that most ladies who choose this of Boudoir Photoshoot are a bit out of their comfort zone but we will quickly build up your confidence and offer fabulous direction all through your photo shoot to help get the pictures and expressions you want. After your boudoir shoot, we carefully edit your images adding a little light but awesome gentle airbrushing, before inviting you back to see your images on our large viewing screens.
If you are looking for a gift for Boyfriend, Fiance or Husband, for a confidence boost for yourself or a small album of wonderful memories for you to keep and cherish forever give Jane a call on 01562 747612 and see why so many people Choose Only Boudoir for their Boudoir Photography in the West Midlands.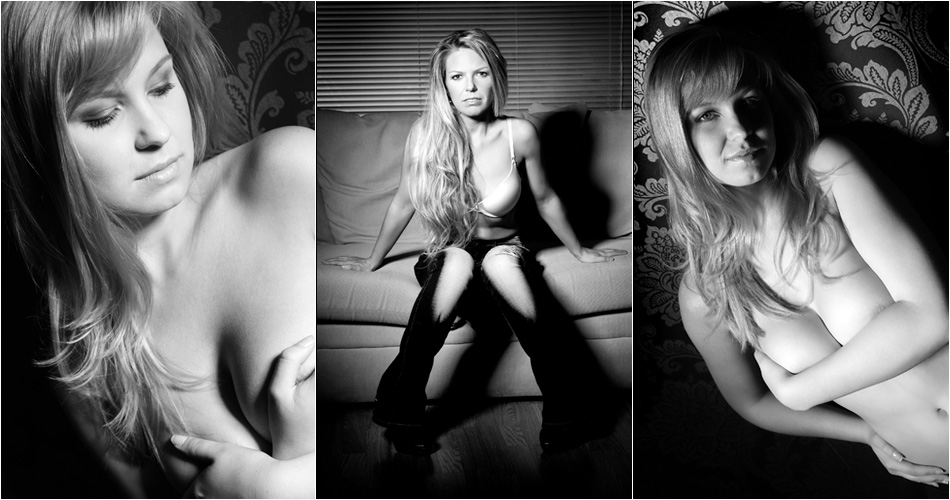 Boudoir Photoshoot West Midlands
I have included here a few of my Black and White Boudoir Photography Shots – we call it a Boudoir Noir style shot as they were inspired by those wonderfully lit, late-night french art-house movies. I think the movie lighting used by those French Art house movie directors is so emotional, moving and moody it gives the pictures a real depth and attitude – and as Boudoir is the french for a ladies bedroom it seems perfectly fitting – hope you like them too.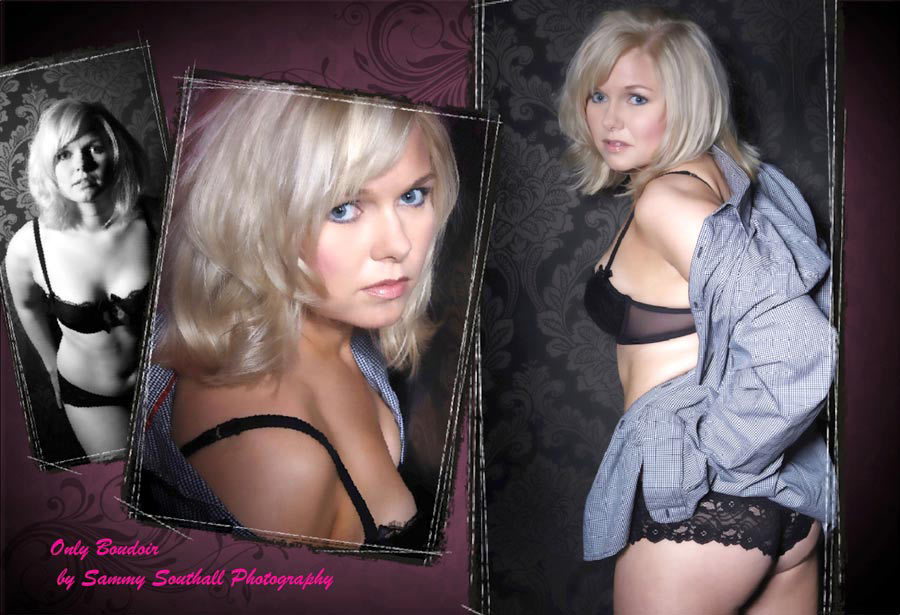 https://onlyboudoir.co.uk/wp-content/uploads/2020/01/only-boudoir-white-logo-2020.png
0
0
Sammy
https://onlyboudoir.co.uk/wp-content/uploads/2020/01/only-boudoir-white-logo-2020.png
Sammy
2019-12-29 15:49:46
2020-04-18 16:23:51
Boudoir Photography West Midlands