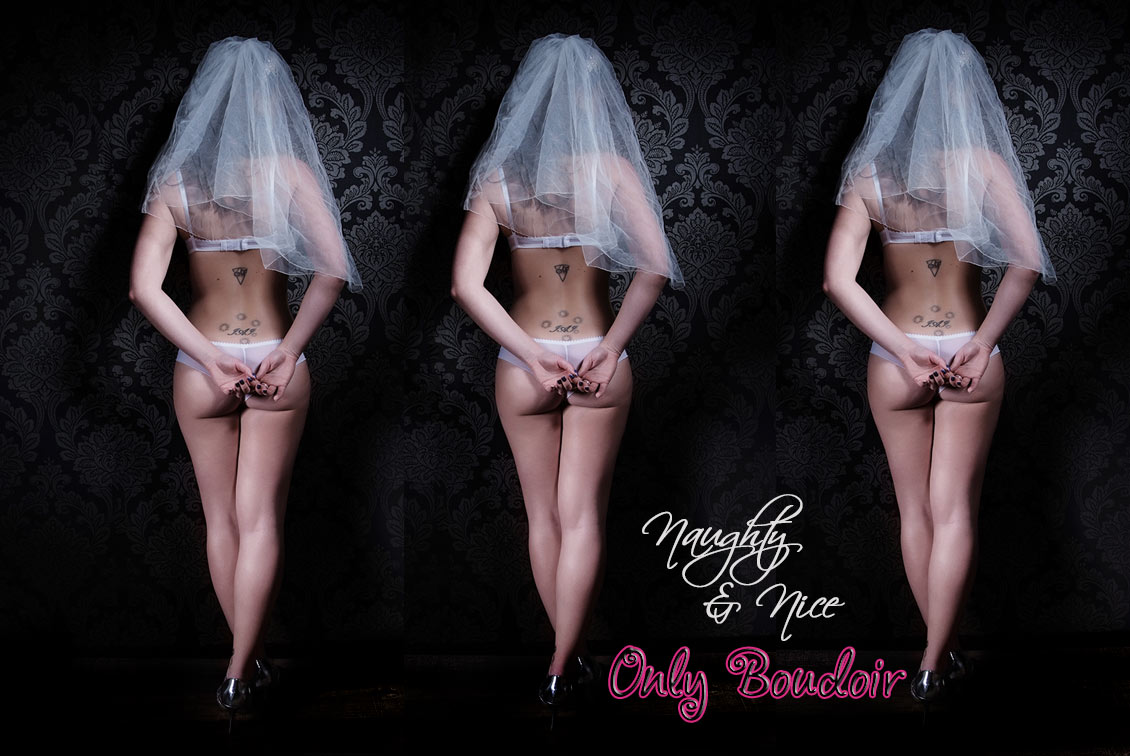 Boudoir photo shoots for Birmingham Brides
Once again we are getting lots of interest in our beautiful boudoir photography for Birmingham brides for the 2016 summer wedding season. If you are getting married this year and want the perfect wedding day gift, a special intimate present to surprise your man with a lovely small boudoir album makes a lovely surprise.
If you're a bride-to-be in still looking for a special intimate gift for your big day to surprise your fiancé with and at the same time remind him exactly why he chose your finger to put a ring on. Our wonderful Only Boudoir albums create something he will enjoy enjoy way after the wedding bells have stopped ringing.
Our Only boudoir photo sessions are not only for your groom, this is a session that every woman should experience and deserves its a fabulous experience guaranteed to make you feel and look glamorous and super sexy.
Our Only Boudoir Photo sessions are easy, fun and relaxed, we will talk you through the whole experience beforehand – we will quickly put you at ease on the day – our make up and hair stylist will be with you throughout the shoot helping with posing and checking hair and make up.The images we create are always classy and tasteful and the entire experience is simple and empowering.
Maybe you missed out having a bridal boudoir shoot for your wedding day, we have known girls who have brought their wedding night lingerie to shoots after their wedding to create a gift for their 1st wedding anniversary present which is traditionally " paper " making a photo album of sexy boudoir images  a lovely present one year on. We do have many clients as well who have found any anniversary is a good time worth treating yourself to such an empowering experience and at the same time creating a special anniversary gift for their husband.
What to wear for a bridal boudoir photo shoot
We now offer our " White Sheet Sessions " at Only Boudoir and a lot of Birmingham Brides have chosen this style of shoot or have frequently combined this with some darker and moodier shots.  Most brides to be choose to bring their wedding lingerie, white stockings, corset, veil and wedding day heels. it's also a great idea to bring your wedding day accessories such as jewellery and a garter which we will incorporate into your unique boudoir session.
We are used to creating exciting Bridal Boudoir images for lovely ladies of all shapes and sizes and ages – do give Jane a call on 01562 747612 or 07967 716713 and she will be more than happy to tell you all about the experience, answer any of your questions and talk you through suggestions ideas and availability.
Most brides-to-be decide to bring a second lingerie outfit with them usually something darker and more of a contrast as a rule. Here is your chance to be as daring as you have ever wanted to be. Also if your fiancé is in the services – wears particular clothes for his job, is a sportsman or sports fan why not wear a few bits of his work wear ( if you can hide some for a day or two ) or maybe a favourite sports strip or football shirt for a couple of sexy photos to show him you care about the other passions in his life.
Whatever ideas you have, we are always more than happy to try and incorporate them into a special picture for you. We are also happy to try and recreate any boudoir shots that you have seen on line – it is sometimes easier to convey what is in your mind by showing us a few shots you love.
Book early for your bridal boudoir session.
Don't leave it till the last minute! We need at least TWO to THREE WEEKS from the time you come to your shoot – return for your viewing – choose your favourites so we can create your album ready for your big day. We are a busy little studio and these shoots are usually done on weekdays as the experience is at least 3 hours long – so often a little bit of planning is required. If you have any questions please give us a call, Jane will always be pleased to help you create the perfect wedding day Boudoir album and we can always work within your budget, most brides to be choose a final boudoir album in the £300 to £400 range – many come to us with our no obligation £19.95 taster. Be sure though that we will create anything between 80 and 100 images for you to choose from and if we have done our job well you will love all of them.
https://onlyboudoir.co.uk/wp-content/uploads/2018/09/only-boudoir-logo-18.jpg
0
0
Sammy
https://onlyboudoir.co.uk/wp-content/uploads/2018/09/only-boudoir-logo-18.jpg
Sammy
2016-04-09 06:52:59
2016-04-09 07:35:51
Bridal Boudoir Birmingham 2016